3 Popular Street Food Stalls in London
Whether you are a resident, or someone on London Tours, food tops the list of one and all. Street food in London City has always been a hit amongst people. No matter whether you are out on shopping spree, or spending day exploring London, you cannot afford to skip the following street food stalls in the city. We bring to you street food vendors serving mouth-watering dishes which are worth messing fingers.
Yu Kyu:
It is a well-known fact that a visit to Wagamama means that near about eighty percent of the tables will get chicken ordered because it is freaking scrumptious. Yu Kyu, a Japanese food van, has played a genius move by bringing together fragrant katsu curry along with crunchy panko-crumbed chicken into a burger bun. The results are as tasty as you can imagine.
Luardos:
There are many who take it as trend of past in the present times but a big fat burrito can help you fill your belly completely. Luardos stuff their burrito with different flavours – the chicken is poached in bay and garlic, the pork cooked slowly with orange and fennel- and conventional pico de gallo, smooth guacamole, Monterey Jack cheese and crunchy lettuce all put together to make meal time a fiesta.
Butchies: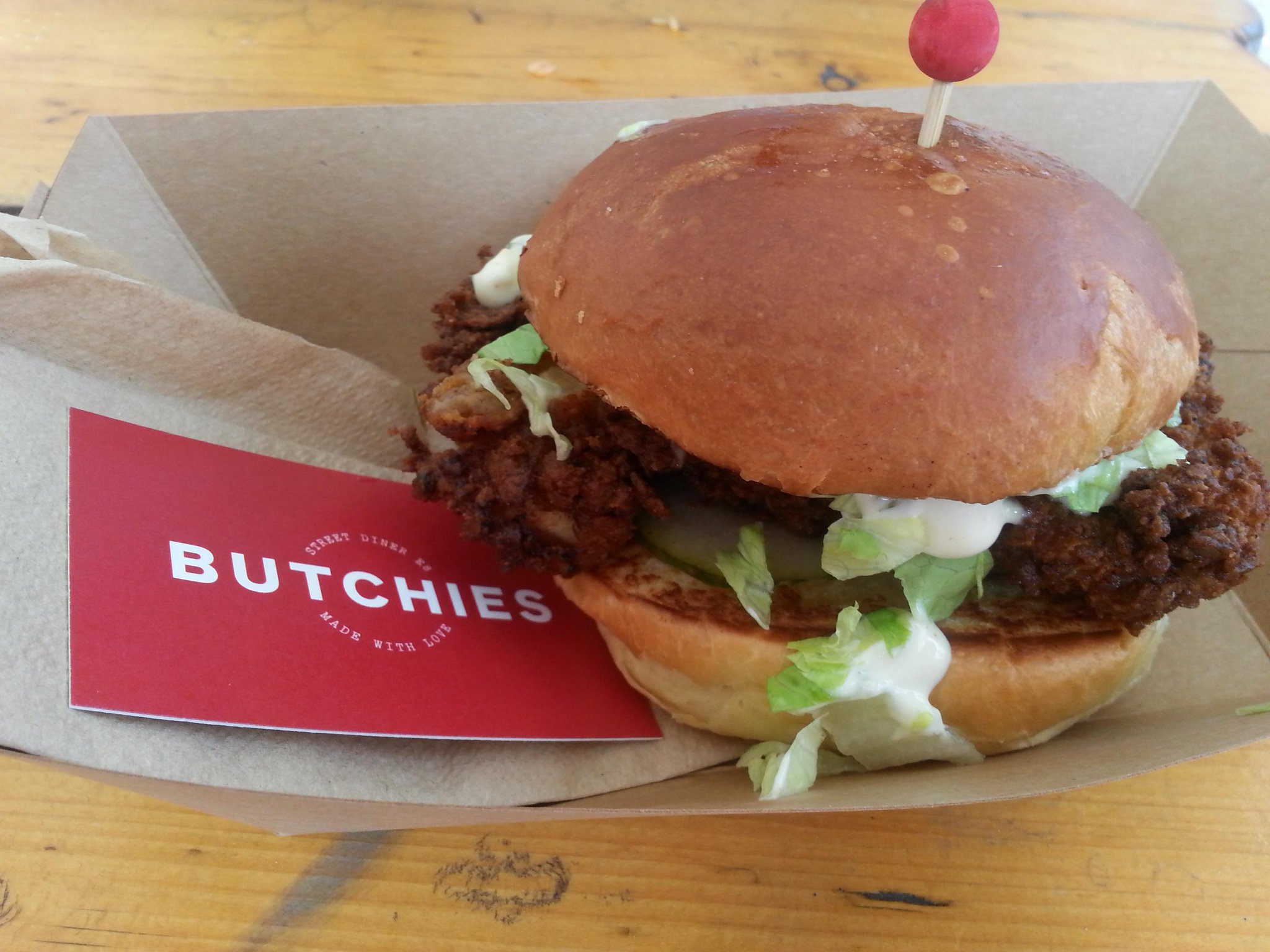 Grilled meat is one of those dishes which catch the fancy of one and all. Butchies is yet another name you can bank upon when looking for best street food stall in London city. They are really great at piling up the toppings and other ingredients for preparing crisp and juicy dishes. The buns are named after famous TV characters and include additions such as lemon and garlic flavoured Thai basil sauce, kimchi and chicken crackling.
If you want to enjoy street food, instead of exploring menu at restaurants in London, then do visit the one slated above.