Best Organic London Restaurants
Now-a-days more and more people love to eat organic food with superb quality and taste. There are plentiful organic London restaurants; especially they pay more attention to the locally grown, unprocessed products.
The Fable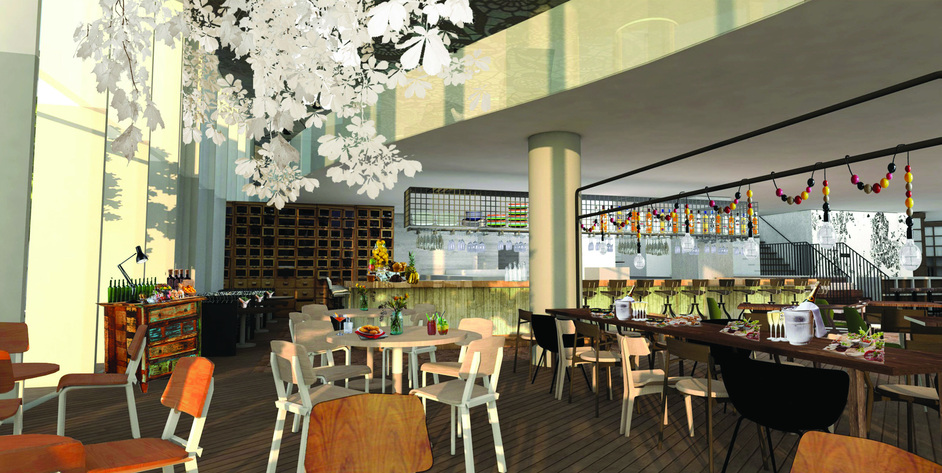 The Fable restaurant closely works with the local suppliers to provide you with seasonal, delicious, fresh and beautifully designed meals throughout the day. Basically, they focus on providing fresh, British recipes to offer you with seasonal, delicious dishes for every meal, whether it's quick pastry, hot drink, a long lunch or dinner.
The full day menus are well-crafted by the executive chef Robert Mitchell and inspired by the latest trends. With the fantasy world of fairy tales and fabulous fables, the Fable restaurant is not the ordinary resaurant where each and every detail have some story behind it. Even,the restaurant offers seasonal cuisine and senstional cocktails along with the bespoke events, fascinating mastercalsses and amazing experiences.
Tanya's Cafe at myhotel Chelsea
This restaurant offers a unique blend of innovative technique with seasonal products by providing mouth watering culinary in a classic, natural environment. However, the cutting edge, lively cuisine can ensure an energizing, impressive as well as elegant atmosphere. The innovative menu is designed as per looking at the busy schedule by providing nourishmnets all times of the day. Each and every dish of the restaurant is organically grown and plant extracted and even free from refined sugar and gluten. Superfood cocktails can be served from Tuesday to Friday whereas breakfast and lunch can be given daily.
Amico Bio
It is one of the vegetarian, organic and Italian restaurant which boasts intimate as well as rustic dining area without compromising the quality and atmosphere. Even, Amico Bio stands out as one of the singluar, vivid and innovative eateries throughout London.
Having two branches in Barbican and Holborn, the creative menu of Amico Bio has the fresh ingredients which offers deliciously variant vegetarians, gluten-free and vegan dishes which are made from seasonal products with the traditional and authentic Italian spirit. After all, you don't need to become a vegetarian to eat vegetarian dishes and even Italian cuisine offers some of the delicious meat-free dishes to eat. So come and book a table in this restaurant and enjoy tasting of unique vegetarian dishes.