Top 3 Best Sights in Mayfair and Marylebone
Apsley House (Wellington Museum)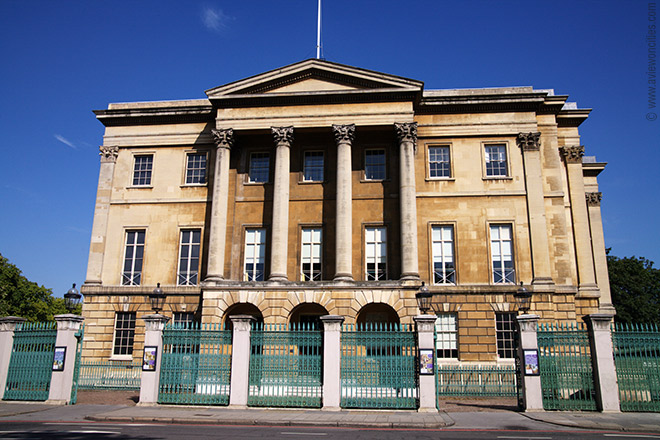 Being reopened in the Spring of the year 2014 after undergoing a major refurbishment, this mansion was built by Robert Adam and was even presented to the Duke of Wellington in order to say thanks for his wonderful victory over Napoléon on the Battle of Waterloo in 1815; that was celebrated for long as the best address in town. Popularly known as number one venue in London, it was the first and grandest house located at the old tollgate from Knightsbridge village, the mansion was even the residence of the Duke of Wellington from the year 1817 until his death in 1852. The years of war against the French was made the "Iron Duke"; who was born in Ireland as Arthur Wellesley and he was the greatest soldier and statesman in the land (and on the walls of the nearby subway, beneath the turmoil of traffic, his heroic exploits are extolled in a series of murals).
Berkeley Square
As anyone who have heard the old song must know, the name rhymes with "starkly." Not many of its original mid-18th-century houses are left, but if you will look at Number 42 to 46 (especially No. 44, now stands out as an exclusive casino, that is the architectural historian Sir Nikolaus Pevsner thought one of the London's finest terraced house) and Numnbers 49 to 52 to get some innovative ideas of why this was once London's top most address. Incidentally, the number 50 (now it's Magg's Bros. antiquarian booksellers) is best known as London's most haunted house, with having claims of ghostly goings on; that can let you stretch back to the early 19th century.
Bond Street
This is a world class shopping haunt; that is divided into northern "New" (1710) and southern "Old" (1690) halves. You can spot here the juncture by a bronzed bench on which most famous Franklin D. Roosevelt sits companionably next to Winston Churchill. At the New Bond Street, you'll find Sotheby's, the world famous auction house, at Number 35, as well as the famous upscale retailers like Asprey's, Burberry, Louis Vuitton, Georg Jensen, and Church's. You'll find even excellent opportunities to flirt with financial ruin on Old Bond Street, like the flagship boutiques of top end designers like Chanel, Gucci, and Yves St. Laurent; with an array of finest jewelers including Tiffany; and art dealers Colnaghi, Spink Leger, and Agnew's.