Top 3 Best Things To Do In London This August
Yes, it's August, the weather in August may not seem quite as scorching as it has been recently but very soon you will ask yourself if two coats wouldn't look too weird, so you should make the most of it with these top 3 fantastic events.
BEACH EAST AT THE PARK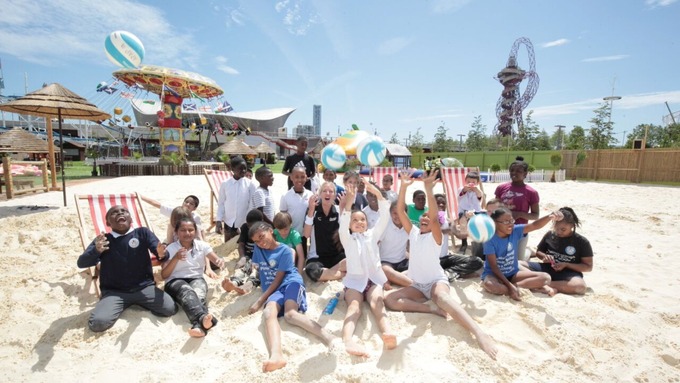 It starts from 11 July 2015 to 31st Aug 2015. So it's time to spend your day with family and friends in the building sandcastles, while having fun at the fair and enjoying the delicious seaside snacks located at the Park's urban beach. Well, it's UK's largest urban beach based in the Park; that offers the whole summer for you to enjoy!
It features a wide area of finest, deep sand, a huge kid's paddling pool, funfair rides, two beach bars and games of Beach Volleyball and other recreational activities, it's even the perfect day out this summer! It boasts one thousand tons of sand spread over 2200 sq metres, that soaks up the sun as you will witness the views of the iconic Stadium, ArcelorMittal Orbit and London Aquatics Centre. The beach remains open daily between 10am to 10pm and is free to enter.
Brompton World Championship
In 2015 the Prudential Ride London Grand Prix will host the 10th Brompton World Championship race, that brings this unique event to central London for the first time. The race will take place on Saturday from 1st August at 17:00.
Always being a show stopping spectacle, the Brompton World Championship will witness more than 500 riders in order to make a mad dash to unfold their bikes before sprinting off on two wheels to complete up to the eight laps around the St James's Park. In the authentic criterium style the quickest person to complete the race will end the race. The chance to race in this iconic setting means the competition for places will become fierce, with over 575 available.
Eastern Electrics
Twelve thousand dance music connoisseurs will descend upon the decadent Hatfield House again this year for an energizing, heady day of beats, bass, and definitely, absolutely, certainly no drugs.
If you want to be an amazing part of Eastern Electrics 2015, then you need to move quick, tickets are selling quickly and we are set to sell out prior to the commencement of the festival.