Top 3 Events at Royal Court Theatre
Being dedicated to the ultra-modern, aesthetic work and discovering new voices, the Royal Court Theatre has been witnessing the most enjoyable theatres in Europe throughout the years. In the year 1956 it was first staged John Osborne's Look Back in Anger; that was a landmark in modern British drama and even the Sloane Square theatre; which has continued to create innovative works of an equally high standard, with several productions making an amazing transition to the West End.
Pangaea II: New Art from Africa and Latin America
Being the second instalment of Saatchi, Pangaea: New Art from Africa and Latin America will be going to open on 4th March 2015 showing off the exclusive contemporary works from the artists working in an area covering Africa to Latin America. In its first installment, the aesthetic sculptures of huge ants was crawled over the walls, collages of newspaper clippings that was showcased the political state of the Republic of the Ivory Coast and semi nude female models hidden behind the wooden ceremonial masks in a colonial mansion. In Pangaea II, 17 contemporary artists like Aboudia, Dawit Abebe, Eduardo Berliner, Jean-Francois Bocle, Armand Boua, Pia Camil and Alida Cervantes are going to be displayed here.
The Pheasantry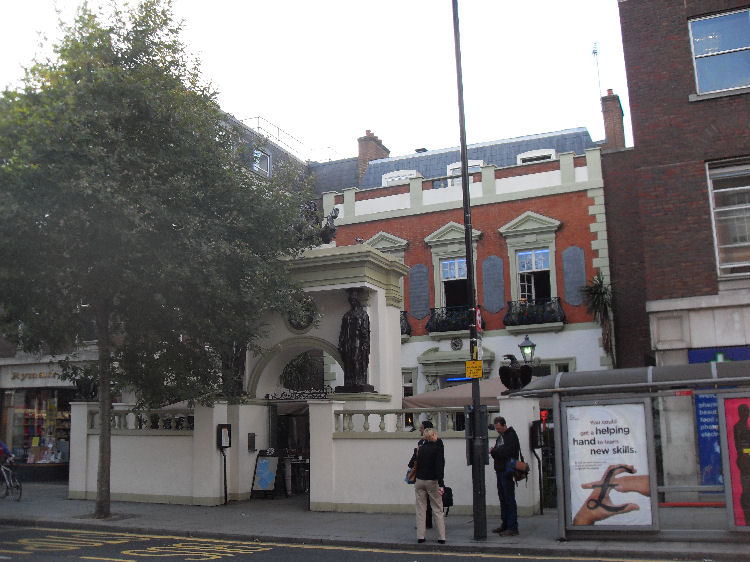 This is a well known Kings Road restaurant; which may have become a Pizza Express but it has still retained much of its original character and plentiful historic Georgian features. So, set back from the bustling Kings Road, make an entrance to The Pheasantry; which can lead you to a lovely large terrace garden which will be an ideal choice for enjoying an al fresco dining experience during the summer months. The restaurant is based on three floors and there is even a function room available for the bookings of large groups and private hire purposes; which can be able to seat up to 90 buffet style or 60 seated.
Andipa Gallery
The Andipa family have the extensive history; which deals with finest art works, stretching back as far as 1593. Their exclusive Walton Street gallery is relatively more recent but is still a well established family business being opened in 1969 and is now operated by Acoris Andipa, a specialist dealer in modern and contemporary art. Artists sold range from Matisse, Picasso and Warhol through to contemporary masters including Damien Hirst and Banksy. The ultimate family's tradition in Old Masters and the more recent specialism, under Maria Andipa, in Byzantine art and iconography also continues day by day.