Top 3 Most Unusual Pub Interiors in London
Below, we've compiled up a few of the more unusual pub interiors around London. We've left out the sparkling, traditional spaces like the Princess Louise or Palm Tree in favour of true authentics with one-off peculiarities. Incredible pub conversions like The Counting House and Tooting Tram & Social will be encircled in another article.
1. The Windsor Castle, Marylebone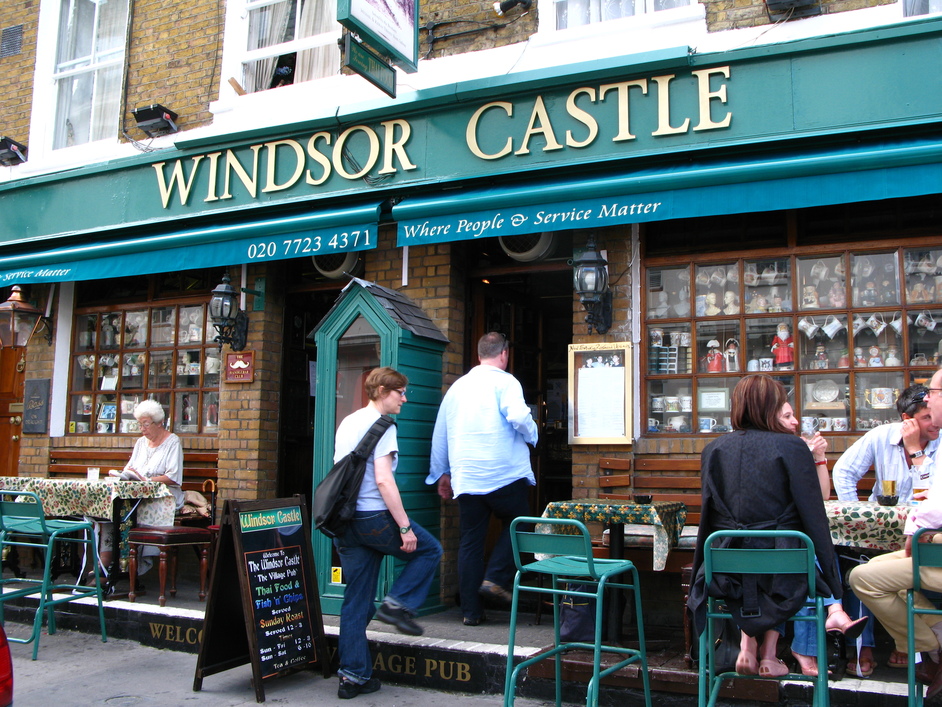 The name suugests that it's the royalist tendencies. The mannequin sentry has been standing as a guard outside, that recommends a certain eccentricity. But if you will step inside the Windsor Castle, then no doubt you will be confronted by a right royal onslaught. The Queen and her blue blooded relatives are everywhere, glowering down from photographs, etchings, ornaments and crockery, as though the bar manager was wanted to put the 'publican' back into the 'anti-republican'. Any gaps in this august clutter are being taken by the framed photos of sporting heroes, or even fading stars of the screen. If you will turn up on the first Friday of the month, then you might encounter the Handlebar Moustache Club, who've been meeting here for years.
2. Dirty Dicks, Bishopsgate
With the ultimate Carry On-style sense of humour, Dirty Dicks eschews has its expected apostrophe,that will be leading to plenty of sniggers and a NSFW image search. Being named after an 18th century hoarder, the pub has long kept its cellar bar in a state of plenty artful tattiness, with exquisite mummified animals and giant cobwebs; which are nothing but the all part of the charm. The cellar was being cleaned up a decade or so ago, but you can still admire the shrivelled up cats, rats and squirrels in the display of cabinet downstairs.
3. The Champion, Fitzrovia
This is a quite sturdy Sam Smith's pub being enlivened by an amazing series of tinted glass windows; that even depicts the ultimate sporting champions of yore. Well, other champs may include Channel swimmer Matthew Webb, boxer Bob Fitzsimmons and jockey Fred Archer. All the Victorian celebrities like Florence Nightingale and David Livingstone are also commemorated. If you will pop into this pub in 2015, then you should raise a toast to the Edward Whymper window.