Top 5 London Shopping Venues in Notting Hill and Bayswater Neighbourhood
Books for Cooks
It may seem like odd to express a bookshop which is as delicious smelling, but the aromas are still wafting out of the small test kitchen; that serves a huge selection of daily changing lunch dishes being drawn from the recipes in the 8,000 cookbooks based on the shelves, as well as the cakes and culinary experiments that will whet your appetite even before you've opened one of the books. It's just about every world cuisine being represented along with the complete lineup of works by the celebrity chefs. Before you will come to London, visit the shop's website to enroll for a cooking class.
Virginia Antiques
Perhaps, it has one of the best collection of vintage clothing throughout London, Virginia Bates's shop has been offering dresses, hats, and accessories from the late Victorian era (i.e. 1880) to the early 1930s. These are wearable collection items in perfect condition and are priced accordingly.
Aimé
Being launched by the French and Cambodian sisters Val and Vanda Heng-Vong, this shop has managed to showcase the best of French clothing and designer housewares. You can expect to find here the fashion by Isabel Marant, Forte Forte, and A.P.C. along with the housewares and a well-edited collection of ceramics. At just the next door, you will get the Petit Aimé sells children's clothing. There's even a branch in Shoreditch.
Caramel Baby & Child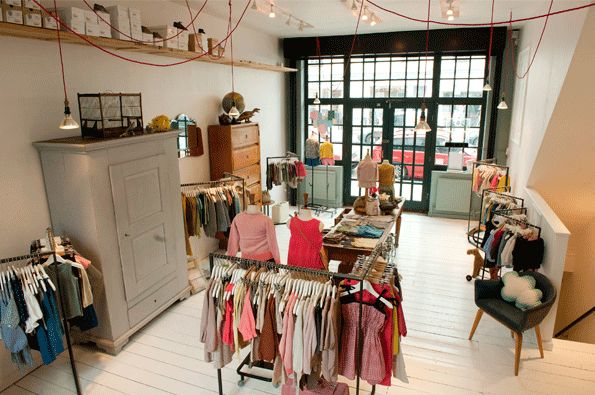 Here you'll find an adorable yet unfussy clothes for the children of six months and up; which is hand-crafted Peruvian alpaca cardigans available in sherbet colors, floral cotton dresses for girls; check out the shirts and earth-tone tees for boys; comfortable pants in twill, corduroy, and cotton for both boys and girls; and Merino cashmere sweaters for extremely fashionable babies. Caramel even specializes in selling a small selection of decorative functional items like mobiles and child friendly chairs and stools. There are even branches in South Kensington and Chelsea.
Emma Hope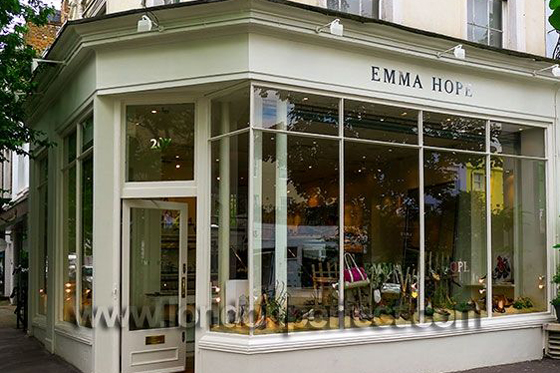 However, the signature look of the footwear here is extremely elegant and ladylike, with the exclusive piece of pointed toes and kitten heels, that are most often ornamented with bows, lace, or exquisite embroidery. Ballet flats and sneakers in velvet or animal prints can definitely provide glamor without sacrificing the ultimate level of comfort. Small but perfectly formed handbags, as well as shoes and accessories for men, are being stocked both here and in the Sloane Square branch.